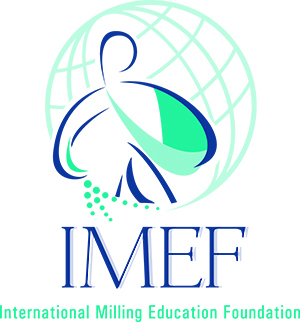 You can now browse 2022-12th Annual IMEF Auction items via the Handbid app.
The milling industry has been so supportive of this fundraiser over the years, and this year isn't any different. There are A RECORD number of terrific items on which you can bid!
WHEN

Opens: Thursday, April 28 - 12:00 noon (CDT) Ends: Thursday, May 5 - ~9 p.m. (EDT)
Download the Handbid app on your smartphone now to see what items are up for sale!
Then, when the Auction opens at noon on April 28, you'll be ready with your bids! Don't wait too long, as the bidding will close around 9 p.m. (EDT) on Thursday, May 5 during the IAOM Banquet at the Conference in Richmond, Virginia!
1. Download the Handbid app to your phone from the AppStore or Play Store. Many of you will already have the app on your phones from previous years. Or scan this QR code:
2. Tap "Get Started" and then tap on "Register/Login." Enter user information and Handbid will text you a PIN code. Enter the PIN code. You will need to enter a credit card in order to place a bid.
3. Select 2022-12th Annual IMEF Auction from the list. Swipe left to enter the Auction and accept push notifications. In the app, swipe left/right at the top to access categories and items.
To access the IMEF Silent Auction from a PC to review and then to place your bids, go to: https://handbid.app.link/IMEF2022
If you do not want to bid on any of the items on auction, there will still be opportunities to make online donations in the Handbid app.
This year we will also be offering Golden Tickets ($100 each) for sale at the Conference from any Board Member or at the Silent Auction. Only 100 will be sold, and the 1st place prize is your choice of ANYTHING on the Live Auction List, 2nd place prize is a $500 Cabela's gift card, and 3rd place prize is a YETI Hopper Flip 12 Soft Cooler.
If you have any questions, please contact the IAOM Office at info@iaom.org or +1 (913) 338-3377.
Review the items and plan your strategy for winning your choice of items today! Don't be outbid!