IAOM Electrical Training ... March 14-16 ... Cowley College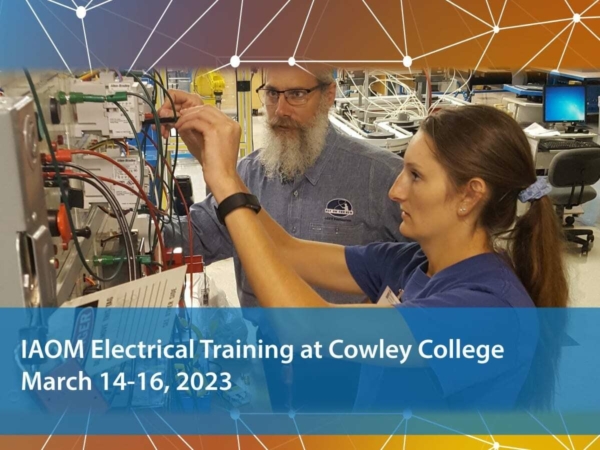 The IAOM Electrical Training at Cowley College is a great way to get up to speed on your electrical skills. This 3-day training course will help you identify problems with the mill's equipment and communicate those issues to keep the mill running smoothly.
By the end of the course, you'll have a better understanding of how electrical systems work and know how to handle any future troubleshooting needs. The no-nonsense approach makes this training easy to understand and put into practice.
Don't miss out. Register today!
Key Takeaways:
Identify electrical system and component limits and threats
Proper documentation of troubleshooting findings at every stage of the troubleshooting process
Gain a better understanding of electrical equipment and why they work the way they do
Step-by-step troubleshooting process that removes guesswork and restores equipment to safe operation
Identify electrical safety issues and take necessary precautions when working on mill equipment